Gas Fireplace Services in Bucks County, PA
Gas fireplaces have become an increasingly popular choice among Bucks County, PA homeowners. These fireplaces offer the charm of a traditional wood-burning fireplace without the hassle and mess. In this guide, we will explore all things related to gas fireplaces, from the benefits of freestanding gas fireplaces to essential gas fireplace services in Bucks County, PA.
We have worked with homeowners throughout Bucks County, Pa, and the surrounding areas, to help them install the gas fireplace of their dreams. Our team has helped customers with their gas fireplace needs in the following PA and NJ communities:
Princeton
Hopewell
Robbinsville
Lawrenceville
Titusville
Yardley
Newtown
New Hope
Richboro
Holland
Levittown
Mercer County
Montgomery County
And More!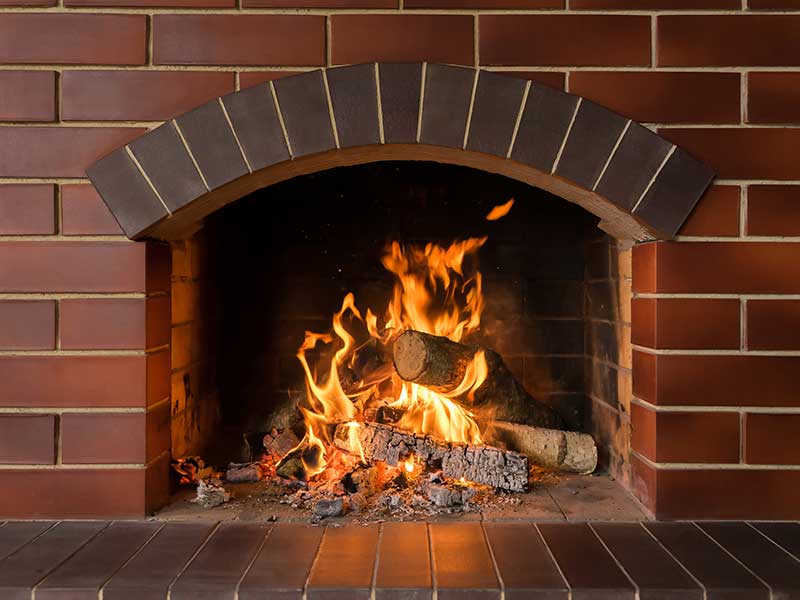 The Rise of Gas Fireplaces
While traditional wood stoves and fireplaces have their charm, more and more homeowners are making the switch to gas alternatives. Gas fireplaces require less maintenance than their wood-burning counterparts, and they offer a clean, efficient source of heat. As more homeowners choose gas fireplaces for their residential heating needs, you need a trusted fireplace and chimney company to handle the installation, maintenance, and repairs. For over 40 years, E&E Chimney Sweeps has helped homeowners in the area ensure their gas fireplaces are in the best condition possible.
Why Choose a Freestanding Gas Fireplace?
Freestanding gas fireplaces are versatile and can fit perfectly into any room. They provide the warmth and ambiance of a traditional fireplace but are easier to install and maintain. The E&E Chimney Sweeps team has helped countless homeowners throughout the area install, maintain, and repair their gas fireplaces for the long haul. We work with our customers to pick the ideal gas fireplace for their space.
The Benefits of Regular Gas Fireplace Repair
When it comes to gas chimney repair, it's crucial to find a trusted professional who can ensure your safety and the proper functioning of your gas fireplace. That's where E&E Chimney Sweeps come in. With years of experience in the field, our team of experts is certified and equipped with the knowledge and tools necessary to handle any gas chimney repair needs you may have. We prioritize safety and customer satisfaction above all else, so you can trust us to get the job done both correctly and efficiently. Don't risk the safety and functionality of your gas fireplace- trust the professionals at E&E Chimney Sweeps for all your gas chimney repair needs.
Even though gas fireplaces are generally low maintenance, they might require occasional
repairs. Gas fireplace repair services include fixing gas lines, pilot lights, or burner issues. Regular maintenance can help prevent these problems and extend the lifespan of your fireplace.
Choosing Between Gas Logs and Gas Inserts
Gas logs and gas inserts are two popular options for gas fireplaces. Gas logs are easy to install and provide a realistic flame, while gas inserts are more energy-efficient and can heat a larger area. Our gas fireplace installation experts can guide you through the selection process and ensure you have the best possible option for your home.
Finding the Right Fireplace Services in Bucks County, PA
Whether you're interested in installing a new gas fireplace or need repair services for your existing one, choosing a reputable provider is essential. E&E Chimney Sweeps has helped countless homeowners keep their gas fireplaces in peak condition for the long haul. When you trust your gas fireplace with our extremely knowledgeable staff, you can rest easy knowing that you're in the best hands possible. Our team has responded to calls throughout PA and NJ, including Princeton, Hopewell, Robbinsville, Lawrenceville, Titusville, Yardley, Newtown, New Hope, Richboro, Holland, Levittown, Mercer County, and Montgomery County.
In addition to our work with gas fireplaces, we also provide our clients with:
Ready to enjoy the warmth and ambiance of a gas fireplace in your Bucks County home? Contact E&E Chimney Sweeps today. Our team of experts can help you choose the perfect gas fireplace and ensure it's installed safely and efficiently. Don't wait another day to experience the comfort and convenience of a gas fireplace. Call us now!