Credentials
E & E Chimney Sweeps is proud to be a member of and awarded by some of the industry's leading organizations and associations.
Best of Bucks County
The Best of Bucks is a list of the Bucks County Courier Times readers' favorite businesses, products, and services in the community. E & E Chimney Sweeps has won 16 years in a row!
---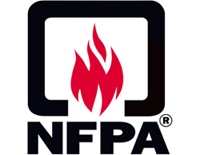 National Fire Protection Association (NFPA)
The National Fire Protection Association is a global nonprofit organization founded in 1896. It is devoted to eliminating death, injury, and economic loss due to fire, electrical, and other related hazards. NFPA delivers information and knowledge through more than 300 consensus codes and standards. It also conducts research, provides training, and offers education programs as part of its outreach and advocacy efforts and routinely partners with others who share an interest in furthering its mission. NFPA's worldwide membership totals more than 60,000.
---

National Fireplace Institute (NFI)
The National Fireplace Institute® is the professional certification division of the Hearth, Patio & Barbecue Education Foundation (HPBEF), a 501(c)3 nonprofit educational organization for the hearth industry. NFI's objective is to increase public safety by establishing meaningful credentials for professionals involved in planning and installing residential hearth appliances and venting systems. NFI recognizes individuals who have successfully gained all three NFI Certifications as Master Hearth Professionals. These individuals have reached the highest level of certification in the hearth industry.
---
Fireplace Investigation, Research & Education Service (FIRE)
E & E Chimney Sweeps has a technician who has achieved the prestigious F.I.R.E certification of fireplace investigator. Mike Evanick Jr. (#042) successfully completed the courses and passed the certification exam given by the Fireplace Investigation, Research & Education Service.
---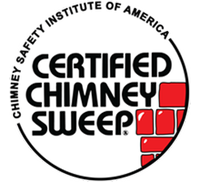 Chimney Safety Institute of America (CSIA)
The Chimney Safety Institute of America is a nonprofit organization governed by a volunteer board of directors dedicated to the education, training, and certification of chimney and industry-related professionals. E & E Chimney Sweeps has been certified by the CSIA. This certification is earned by demonstrating an extensive working knowledge of chimney sweeping practices. All of our technicians must pass a 100-question test, administered by a CSIA-approved proctor or given after attending a CSIA Certification Review. Our certified sweeps include: Michael Evanick Sr. (#1485), Michael Evanick Jr. (#2423), Harold Fine (#4498), and Sean Flanigan (#8748).
---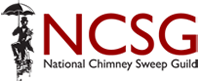 National Chimney Sweep Guild (NCSG)
The National Chimney Sweep Guild is a nonprofit trade association existing to promote the success of its members by providing progressive services, encouraging professionalism and ethical accountability, and advancing the chimney and venting industry through public awareness of the trade.
---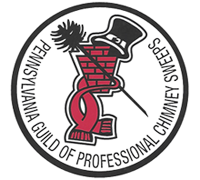 Pennsylvania Guild of Professional Chimney Sweeps
The primary purpose of the Pennsylvania Guild of Professional Chimney Sweeps is to establish a guild among all working chimney sweeps and other persons, or groups of persons, united in their concerns and desires of promoting the image, fellowship, and professionalism of today's modern chimney sweep.
---
International Code Council (ICC)
The International Code Council is a member-focused association with over 64,000 members. It is dedicated to developing model codes and standards used in the design, build, and compliance process to construct safe, sustainable, affordable, and resilient structures.
---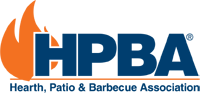 Mid-Atlantic Hearth, Patio & Barbecue Association (HPBA)
The Hearth, Patio & Barbecue Association, based just outside of Washington, DC, is the North American industry association for manufacturers, retailers, distributors, representatives, service firms, and allied associates for all types of fireplace, stove, heater, barbecue, and outdoor living appliances and accessories. HPBA provides professional member services and industry support in government relations, events, market research, education, certifications, consumer education, and industry promotion.
---
Better Business Bureau (BBB)
The Better Business Bureau maintains business reviews on more than 4.5 million businesses and rates them based on complaint histories, responsiveness to customers, licensing, legal and government action, and other factors. Only Accredited Businesses that meet the BBB Code of Business Practices are permitted to display the BBB logo in their marketing and place of business.
---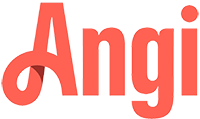 Angi
Angi is the trusted provider millions of homeowners rely on for informed and reliable recommendations when choosing a local service contractor. With Angi's backing of a home improvement business, customers have confidence that they have chosen a trustworthy provider.
---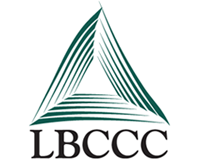 Lower Bucks County Chamber of Commerce
The Lower Bucks County Chamber of Commerce is the leading organization dedicated to promoting business in the Lower Bucks County region. Consisting of over 1000 members representing small, medium, and large business and professional firms, the Chamber services an area encompassing 22 municipalities in Lower Bucks County.
---
"Top 3" Chimney Sweep by Three Best Rated
We are honored to be listed as one of the Top 3 Chimney Sweeps in Philadelphia, PA. We were awarded this for providing consistent high-quality service in the Philadelphia area. We were evaluated based on a rigorous 50-point inspection, which includes everything from checking reputation, history, complaints, ratings, satisfaction, nearness, trust, cost, and general excellence.